Modular technology for highest flexibility
The solid basic system consists of a lot of basic functions. It is the basis of all Limsophy solutions. These basic functions are essential elements of every Limsophy module. In addition, every module has its own capabilities to fulfill specific tasks.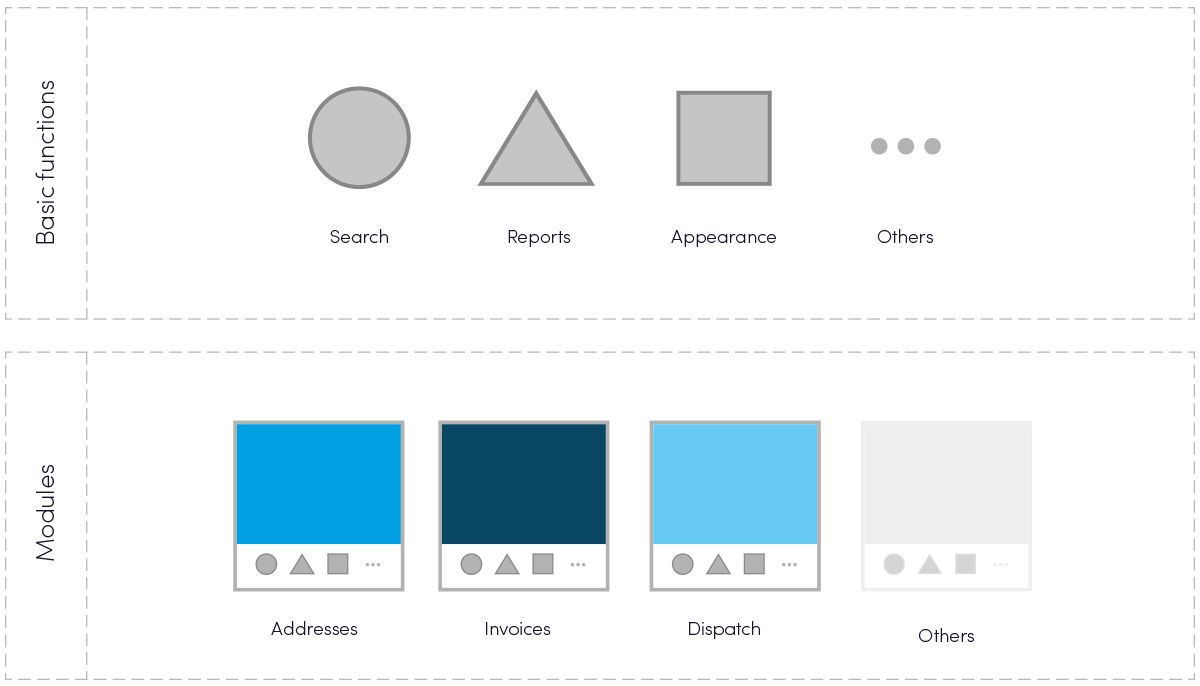 Based on their standard functions, Limsophy modules can be customized for every project in order to exactly map the business processes of our customers. Each project receives all necessary modules customized if required and integrated into one Limsophy solution.
Thanks to the combination of modules and individual customization, your individual Limsophy solution covers all requirements of the everyday work and it is still flexible enough that new requirements can be implemented at any time. The basic functions in every module provide a high level of operation comfort. With the help of favorites, you are able to intuitively operate Limsophy since whole procedures are automated.

Combining the appropriate modules and functions into one Limsophy solution allows to optimally map data flows of business processes. This is how Limsophy makes your everyday work easier. It minimizes possible sources of error, increases the data quality and digitizes business processes.